You'll be endlessly inspired by a cohort of young people.
There's so many examples to back up this statement…But something that especially stands out is MSYPs' willingness to learn and be challenged to become actively anti-racist. At our most recent virtual Sitting, SYP73, Daniella Faakor Damptey MSYP shared her story of some of her experiences of racism in Scotland. In her speech, Daniella explored how her Black and British identities should be acknowledged, represented equally and treated with respect. By speaking out and stepping up, MSYPs set an incredible example to Scotland's young people and the adults!
2. You'll work with an awesome, supportive and small staff team.
You'll put the world to rights during coffee breaks with colleagues, and they'll enable your caffeine addiction (looking at you, Mo). Kirsty Fiona Morrison will get you through a heavy work load with her 30 second dance parties (both in the office and via Zoom). You may even like them enough to spend time with them outside of working hours and go on a camping trip to Aaran to climb Goat Fell…
3. You may win a staff Bake Off, judged by a Board made up of young people.
Or lose bitterly, in my case:
I'm still not over the former Board's unjust verdict. But hopefully I did make up for it by teaching MSYPs how to make (untraditional) empire biscuits via Zoom:
4. You'll beat your line manager, Ben, at darts.
But maybe not at the moment: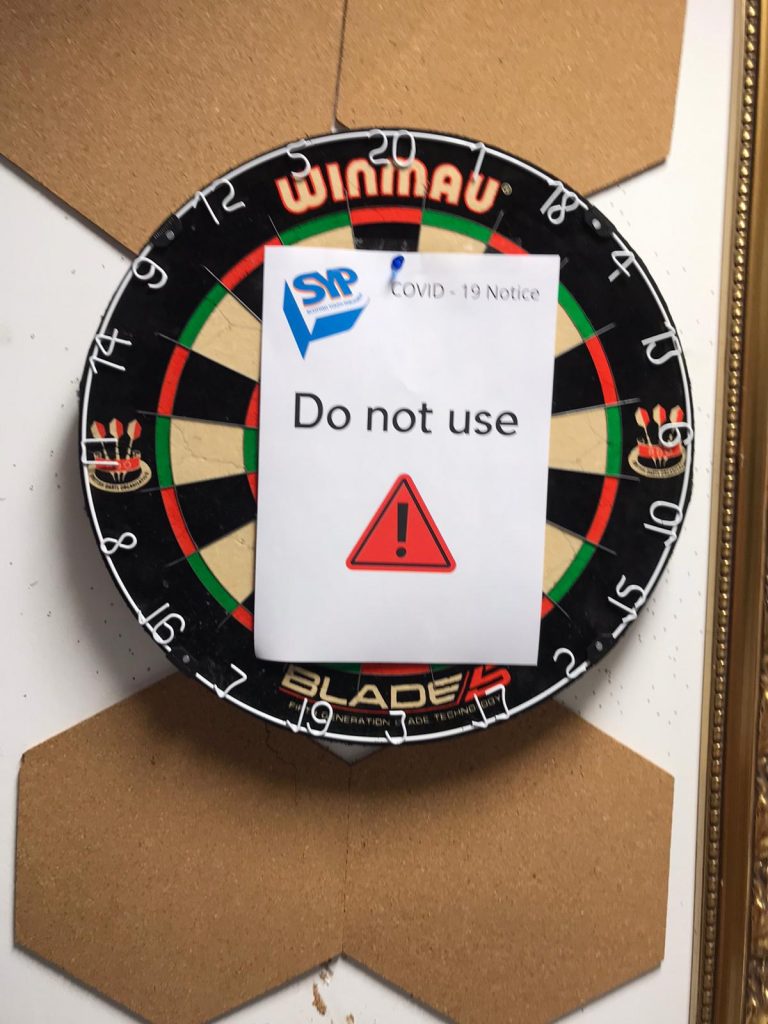 When it's safe to return to the office, there may be canine visitors who steal "See You Jimmy" hats (you just can't make this stuff up):
5. Besides bettering your darts skills, personal development is encouraged.
Don't be afraid to tell your colleagues that you want a new challenge! In my case, I wanted to learn more about Scottish politics and support MSYPs with their political advocacy. Yes I am holding the Period Poverty Bill upside down in Emily's tweet, but still proud to support it all the same:
6. Nicola Sturgeon may (or may not) offer you a chocolate strawberry.
Every year, a group of MSYPs meet with the Scottish Cabinet to present on the most pressing issues affecting young people. In 2020, I was lucky enough to support them with SYP's Policy and Public Affairs Manager, Kirsty! It was incredible to see how well they present themselves under pressure, and how unafraid they are to speak truth to power. Plus, Nicola Sturgeon offered me a chocolate strawberry (there's no photographic evidence, but it happened ok).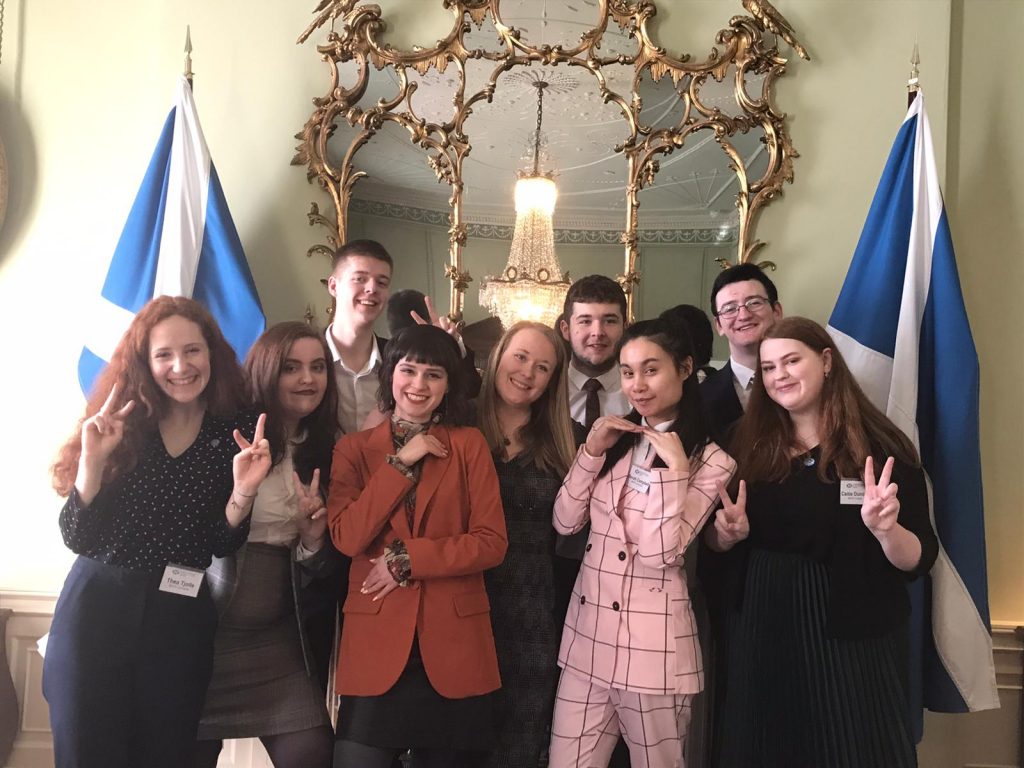 7. Help MSYPs generate positive political change in Scotland
As SYP's Communications Officer, your main task is to, well, erm, communicate the exciting progress that MSYPs have made on behalf of Scotland's young people to the wider public. And there's a lot to shout about. Across the two years I've been working here, MSYPs have been part of significant political changes which will benefit children and young people's lives for generations to come. For instance, MSYPs played a key part of the campaign to support a new law that will make it illegal to physically assault a child, which MSPs passed into law in 2019. As staff support for the Creative Communications Team, you'll be able to help them create multimedia content which aims to educate Scotland's young people about their human rights:
8. You'll get to platform some incredible, empowering stories.
MSYPs will send you in amazing blogs by the dozen, which capture their unique stories and experiences, while speaking up for change at a national level. Across November 2020, we teamed up with the Scottish Women's Convention for an SYP takeover. In their blog series, "Experiences of 2020", young women involved in SYP shared their personal reflections on the pandemic. This project ensures women's experiences are documented throughout the COVID-19 response, so that decisions aren't made without considering how how the events of this year are affecting them.
MSYPs' blogs delved into how 2020 has impacted their family, relationships, work, education, home life, mental health, wellbeing. While there are so many to share and can be read here, I want to directly share C-Jay Quigley MSYP's blog. In her powerful blog, C-Jay shares her story of transitioning, discussing the physical, mental and emotional toll it took on her. She explains that her life has been put on pause so many times, and lockdown being the latest to stand in her way. The best is yet to come, C-Jay, and when life presses play again you will be in your element!
9. Communications is a really creative staff remit, so you can get inventive!
When lockdown hit this year and our SYP Awards at the Scottish Parliament was cancelled, we wanted to host an alternative ceremony to celebrate MSYPs' hard work and achievements. So, teaming up with Rosy, SYP's Events and Campaigns Officer, we organised a surprise line up of brilliant speakers – including Maree Todd MSP! On 14th April, MSYPs, their Support Workers, and partners across Scotland took part in our virtual version of SYP's annual awards ceremony on Twitter.
There may not have been a fancy meal or a live band…but MSYPs were so engaged on the night, and it's one of my proudest SYP memories!
10) Collaborate with fantastic partners for a good cause
There's so much scope to collaborate with organisations on joint causes. I've really enjoyed teaming up with Children 1st to coordinate the MSYP-led Twitter takeover ins support of the Equal Protection Bill (check out #StopKidsBeingHit). Another personal favourite was teaming up with Young Women's Movement Scotland to interview Revati and Erin on German TV in favour of the Period Poverty Bill:
So, what are you waiting for? Apply to be SYP's next Communications Officer here.