National Campaign Priorities
SYP exists to campaign on issues affecting you – Scotland's Young People!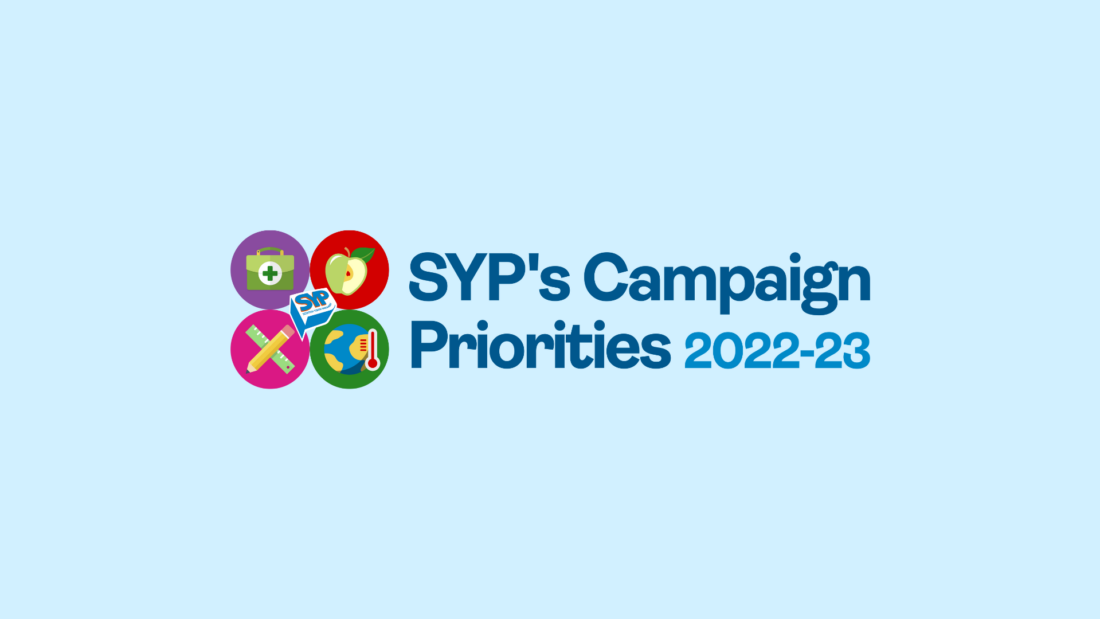 We work to bring your voices to decision makers and design innovative, youth led campaigns to proactively create the changes you want to see.
This year, our members have selected four themes from our current youth manifesto which have become our National Campaign Priorities. These are:
The Right to Food
Climate Crisis
Treating drugs as a public health issue
Educational Attainment
As well as becoming priority issues for SYP to engage with decision makers on, MSYPs are working hard to develop a mini campaign on each of these themes. These are designed by our members and will launch over the coming years, and will make specific calls for change on each of these themes.
Check out the themes below to find out what our members are campaigning for!