On International Mountain Day (11th December 2019) young people all across Scotland journeyed to the highest points near them to have a tea party in order to raise awareness about why #MountainsMatter and about SYP's National Campaign, Pack it Up, Pack it In! The Campaign Delivery group (grassroots MSYPs who are responsible for planning local actions for the campaign) chose to take action on the 11th because of how important mountains are to the environment – something that isn't often recognised.
Several different actions were taken as part of this action day. The SYP staff had a tea party on Arthur's Seat, an MSYP spent the day skiing, and Twitter lit up with messages of support for the campaign. It was off to a great start!
In Perthshire there is no shortage of high spots that I could have used for this action day, ranging from Kinnoull Hill to Ben Vrackie. But I decided to be more inventive with my actions. I thought that the best way to get local young people involved with the campaign was to host an event in my school's library on the top floor of the building. This enabled me to bring local awareness about the campaign to new heights, and to gather pupils' views on why #MountainsMatter.
Being in a library meant I had access to volumes upon volumes of books, and that got me thinking; what if I made a mountain of books about mountains to promote the action day that focuses on mountains? I found texts like 'Ben Nevis' and 'Cold Mountain' to lay the foundations. However, the library also stocked books like 'No one is too small to make a difference' by Greta Thunberg and Malala Yousafzai's autobiography, made me realise that mountains don't have to be physical, and that personal, figurative mountains also exist. So I added these to the pile!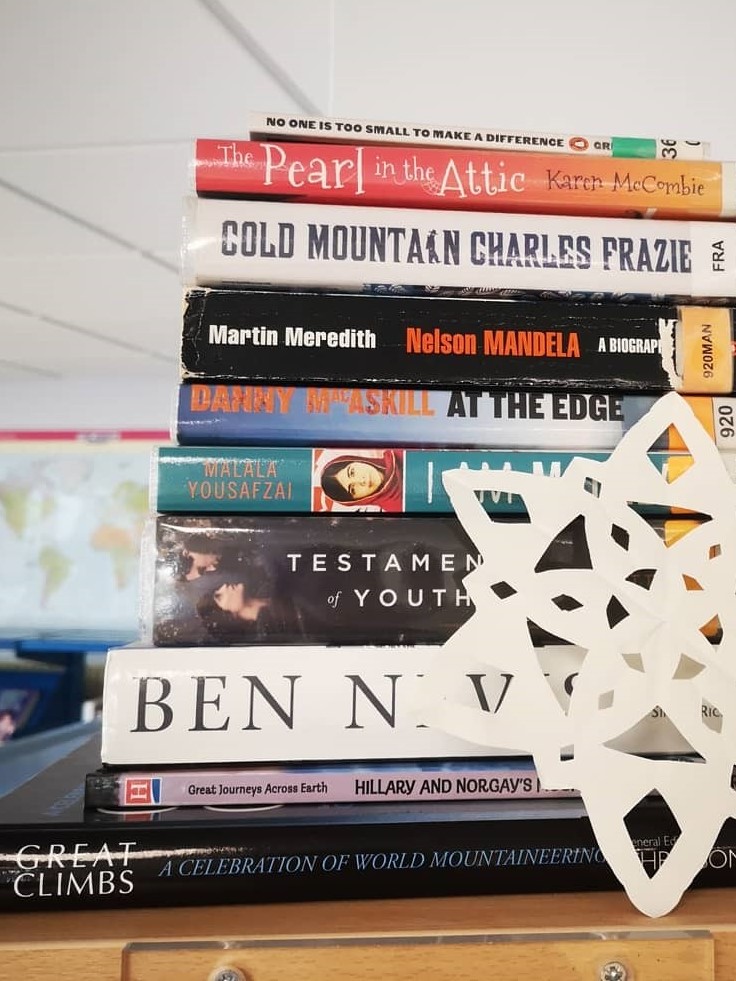 I gathered pupils' opinions about the campaign and why #MountainsMatter. Some of the most popular views were that being around nature and on mountains helps to relax you. Another view shared was that there's wildlife only found on mountains, which is essential to provide fresh water that nurtures not only animals and plants, but humans too!
I believe that this was a great step for climbing my own mountain of becoming more confident in taking local actions concerning the campaign, as well as the campaign's for spreading the word about #SYPReducePollution. As a result of working with the school library, we've set about organising an event for the next action day focusing on poetry and storytelling! I look forward to the next leg of the journey, and encourage my fellow MSYPs to take part, and their friends to do the same!