Are you looking to become more screen-time savvy? Having trouble sleeping with the ping-ping-ping of peoples' messages? Maybe you want to get outdoors or spend more time with friends and family IRL.
If so, the Screen Savers are coming to your rescue!
We are a team of young people from all across Scotland developing an accessible online resource with information, scenarios and top tips about matters relating to the healthy use of social media and screen time. This includes everything from cyberbullying to gaming to eating habits!
Last year we ran a national survey to find out what this digital resource should feature. The survey received almost 500 responses – from all local authorities across Scotland. The most popular topics included: how to cut back on social media use, how to maintain a good standard of mental health while using social media and what the benefits of being physically active are. The team took this feedback and began working on the digital resource!
Our main aim is for young people to feel empowered by social media and in control of their use of it. Social media can be a great force for good, to connect to friends across the world, as well as helping activism become widespread. However, all too often social media can become another pressure and all-consuming aspect of our lives, leaving us little to no time for the other things and people in our lives. This is why we're challenging Scotland's young people to make small changes to their everyday use of social media, to ensure that they maintain a healthy relationship with it. This could be something as simple of reading a book on public transport instead of scrolling through social media; or enforcing a "no screens at the table" rule during mealtimes. Do you have your own lifestyle-changing tip you want to share with us? Tag us using the hashtag #ScreenSavers to let us know!
There's a lot to look out from us in the coming months – especially concerning the digital resource, which is scheduled to launch this year. So far we've had a lot of success in getting our message out there; we hosted a discussion day for Scottish young people in November alongside the Children's Parliament, and we've worked with MoreYum, a web design studio, to ensure that our resource is accessible as possible. Have you checked out our lifestyle-changing videos on Twitter? We're sharing short scenarios with suggestions on how to use screens and social media in a healthier way! Check them out on Twitter by following the hashtag ScreenSavers.
Screen Savers: signing off.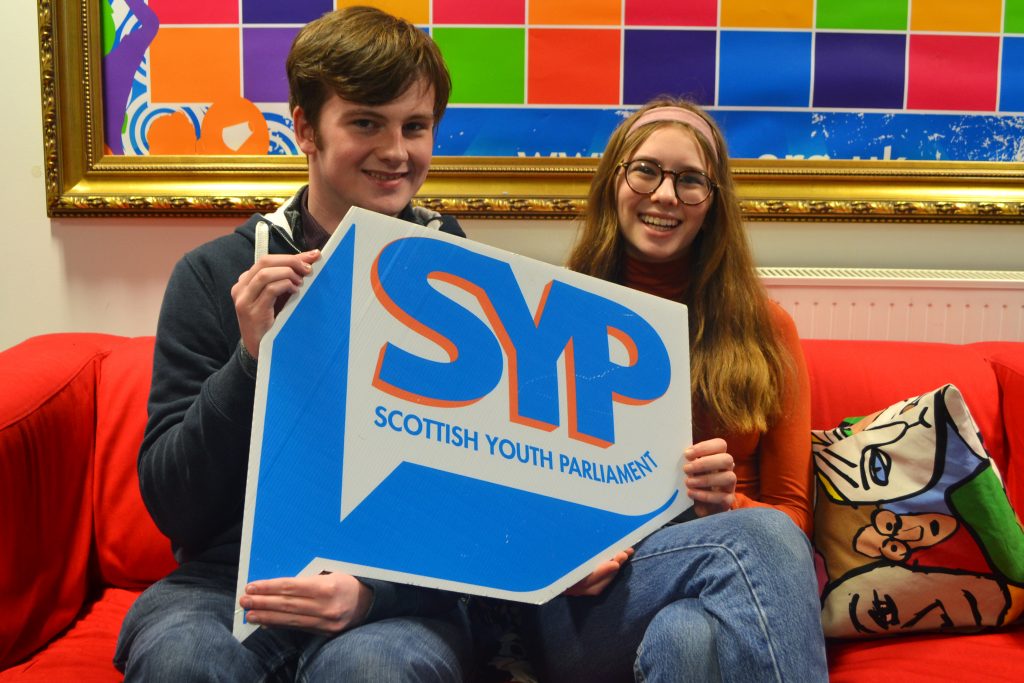 By Jack Bell MSYP, Beccie White MSYP, Crisantos Ike MSYP, and Holly Kelly.