This blog post was adapted from my Opening Speech at SYP's 79th National Sitting in Orkney in July 2023:
As an SYP trustee, I am responsible for leading on diversity and inclusion within SYP. This is something I personally feel very strongly about as an ethnic minority myself. Over this year, I am focusing particularly on supporting SYP to become an anti-racist organisation.
The term anti-racism or anti-racist comes from the following quote: "The opposite of racist isn't 'not racist'. It is anti-racist." This means that combatting racism requires us to actively challenge how race affects us in many ways, from what we learn in school, what we see on TV, and who we see in positions of power. Anti-racism is a constant, ongoing and evolving process, and something we should never be 'finished' with.
Why is this important?
My experience of high school as a Black young person was okay for the most part, but I realised this was not the same for everyone. As people of colour, we are often prejudged and discriminated against simply because of our skin complexion. Too many of us have experienced microaggressions and exclusion, it sadly affects us in a lot of spaces, and school is not an exception.
What really motivates me in continuing to advocate against injustice and race inequality is my experience, the experience of my younger siblings, the struggles we continue to face which are often rooted in fear and misconceptions. In raising awareness of these issues, the education system plays a huge role in making positive changes. A classroom is meant to be a safe space, where all learners can thrive.
I was also inspired by fellow MSYPs of colour in the previous SYP membership, who were passionate about tackling racism, and that is where I began to see myself in that space. Quickly my focus on this issue expanded to making sure that SYP is more inclusive and a more anti-racist organisation, aware of the issues marginalised voices go through and our experiences as ethic minority MSYPs. But here I am, the roles have reversed and now ethnic minority MSYPs have reached out to me on how they can get more involved in strengthening our community bonds within the organisation, and how we can move forward to be more inclusive.
The Movement
Within SYP, I am proud to lead a group called 'The Movement.' This is a group made up of ethnic minority MSYPs who are working on making SYP an anti-racist organisation.
We are currently gathering data and experiences of ethnic minority MSYPs to find out what barriers there are and what support can be offered to make sure SYP can be a place where ethnic minority young people can thrive and have their voices heard even more loudly. We have been carrying out a survey and held focus groups with ethnic minority MSYPs, and we will be making recommendations to the SYP Board in the autumn.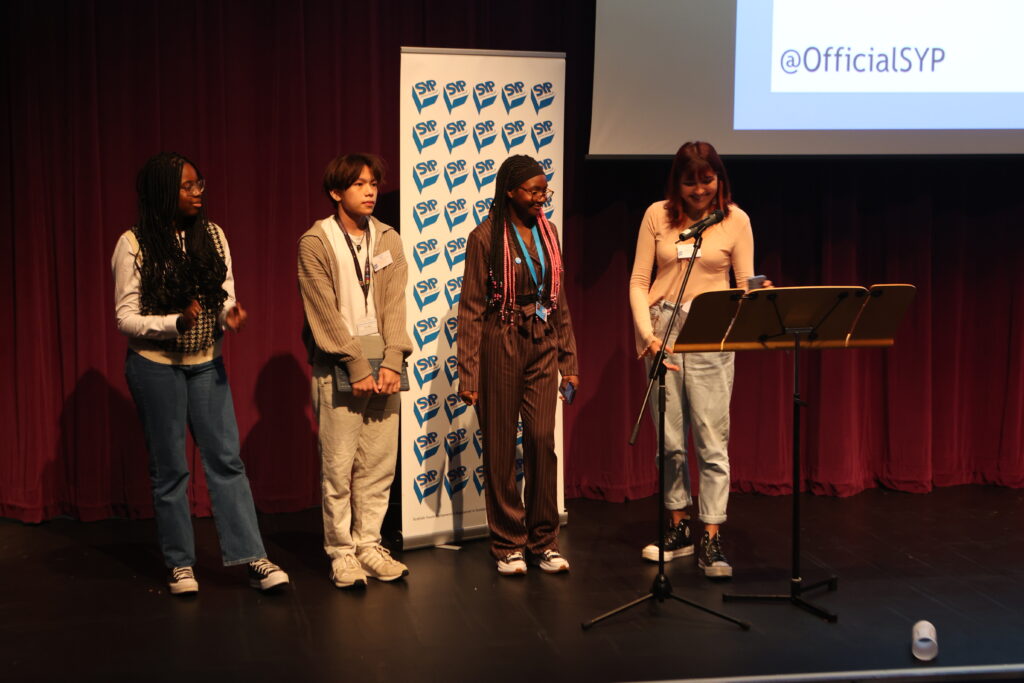 Scottish Government's Anti-Racism in Education Programme
SYP is not only working internally on anti-racism and race equality. We are also working with the Scottish Government on their Anti-Racism in Education Programme (AREP), which I have been involved in for the past two years. Recently, a set of Anti-Racism Curriculum Principles have been published, designed to support teachers and learners understand what anti-racism in education means. I am pleased to have made a stamp on this piece of work and even coming up with the title; 'Breaking the Mould'. This title means so much to me, and I can't wait to see the positive impact these principles make in the future experiences of all learners.
This work is vital in ensuring that current and future generations of young people can receive an education that is free from racism, colonialism and prejudice.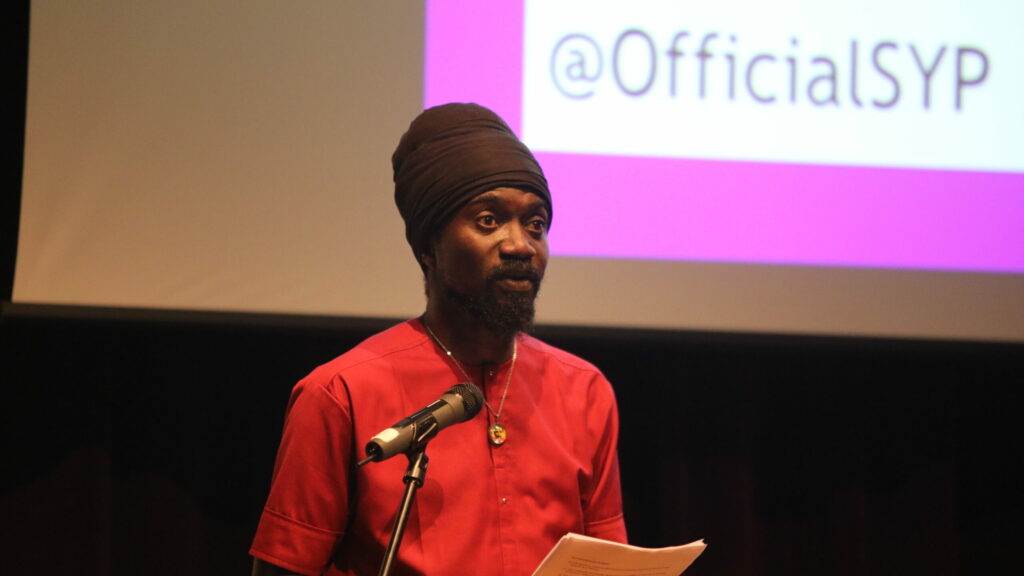 You can read more about the work SYP has been doing around anti-racism in education in my previous blog post.