I'm sure we all know someone in an MLM (multi-level marketing scheme); that's how widespread and embedded they are in many communities. MLMs are commonly found in industries such as beauty, nutrition, homeware, and fitness and you can see examples of MLMs in the articles below [1] [2]. I'm not the first to raise concerns about their practices either; MLMs have become so prevalent on social media that TikTok has banned them from their platform [3]. But what are these companies really, and what makes them harmful? And why, at our last Sitting, did MSYPs agree the following stance on them?
"The Scottish Youth Parliament is concerned by the predatory and exploitative nature of multi-level marketing (MLM) schemes and thus calls for them to be banned by the UK Government."
What are Multi-Level Marketing Schemes?
Multi-level marketing (MLM) is a form of direct sales in which independent representatives sell products or services from a company directly to consumers. After usually being recruited by an existing consultant for the MLM, representatives typically work from home and buy inventory to sell at in-person or online events [4].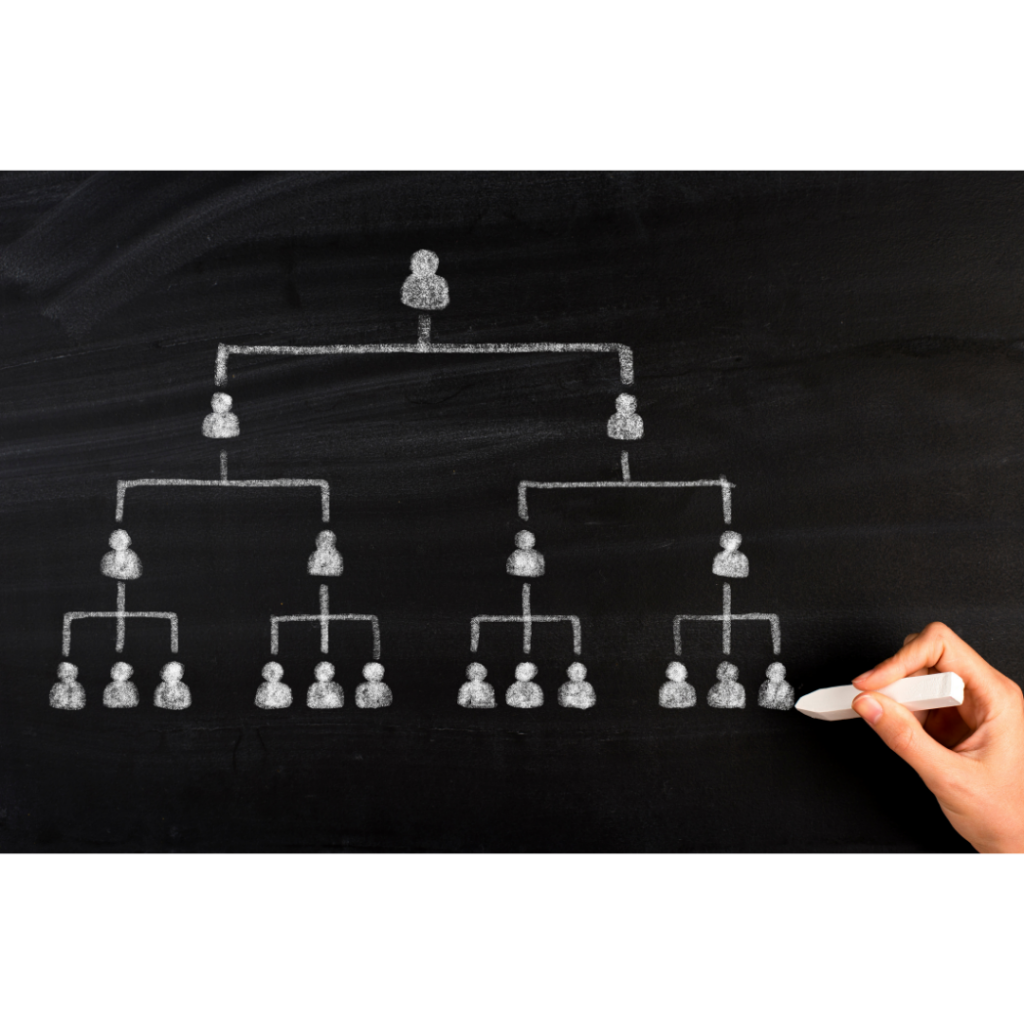 Money is earned through the sale of products and through the recruitment of further consultants. To be legal, MLMs have to enable representatives to make some money through sales. In reality, many companies offer limited income through sales, with the focus being heavily placed on finding recruits [5]. Furthermore, despite the promises advertised to recruits, for the majority of people these models offer poor returns. A recent study found that 73% of MLM participants they spoke to either lost money or made no money [6].
Why are they so popular?
MLMs sell you a false dream; earning from posting on social media, and being your own boss with your own business. And once you're in, MLMs have been known, in some instances, to stop you leaving by quashing your doubts and alienating you from friends and family, leading some to compare their cultures to those of cults [1] [2]. The pandemic has given MLMs a chance to thrive, too, with many people out of work and stuck at home. This video by Stacie Bosley gives a more detailed explanation of what MLMs are and how they work in an accessible way [7].
Combined, these factors make MLMs elaborate scams, tricking would-be entrepreneurs into selling themselves to brands who see them as nothing more than money bags. By banning MLMs, the UK Government would be protecting vulnerable people from exploitation, and additionally, for those already in MLMs, banning them would lift an incredible financial burden, freeing those people to seek new, more profitable frontiers, perhaps putting the skills they developed to stay afloat in MLMs to good use.
What can we do to secure this change?
There are a few ways you can support this call:
This petition calls on the UK Government to ban MLMs, and at 10,000 signatures they must respond. Sharing and signing it will not only raise awareness about this issue, but also, hopefully, resolve it.
We can also lobby MPs by emailing, calling, or meeting with them. This could lead to MLMs landing on the Parliamentary agenda.
Finally, we can start conversations about MLMs, share content outlining the risks of joining, and call them out on their practices. You never know; the information you share might save someone from making a costly mistake, or prevent them accruing more sunk costs.
I hope I have convinced you that the operation of MLMs is detrimental to life in the UK, and that you'll join me in pushing them out of commission.
Sources
[1] "MLM schemes in the UK: The 'cult-like' beauty businesses in your DMs", Kirsty Grant, BBC: https://www.bbc.co.uk/news/newsbeat-55145586
[2] "'They have you in a cultish grip': the women losing thousands to online beauty schemes" Amelia Tait, The Guardian: https://www.theguardian.com/fashion/2019/jun/01/online-beauty-schemes-selling-social-media-younique-arbonne
[3] "TikTok is banning content that promotes pyramid schemes and multi-level marketing companies", Allana Akhtar, Business Insider: https://www.businessinsider.com/tiktok-bans-mlm-pyramid-ponzi-scheme-content-promotions-2020-12?r=US&IR=T
[4] Mutli-Level Marketing (MLM): What Is It? (thebalancesmb.com)
[5] Is a multi-level-marketing scheme (MLM) a good way to make money? (moneyadviceservice.org.uk)
[6] https://www.prnewswire.com/news-releases/new-survey-reveals-73-percent-of-people-who-participate-in-network-marketing-opportunities-lose-money-or-make-no-money-300727716.html
[7] "How to spot a pyramid scheme", Stacie Bosley, Ted ED – https://www.youtube.com/watch?v=SBGfHk91Vrk
[8] "The Case (for and) against Multi-level Marketing", Jon M. Taylor, MBA, Ph.D., Consumer Awareness Institute: https://www.ftc.gov/sites/default/files/documents/public_comments/trade-regulation-rule-disclosure-requirements-and-prohibitions-concerning-business-opportunities-ftc.r511993-00008%C2%A0/00008-57281.pdf