Reading for pleasure is more important for children's cognitive development than their parent's level of education and is a more powerful factor in life achievement than socio-economic background.
Culture and Media are passionate about all things storytelling, and this month, we're focusing on reading for pleasure! We want to encourage everyone to pick up a book, whether you usually read every day, or you never read.
We kicked off our campaign on World Book Day, celebrating with a quiz and some conversations about books! We shared some of our favourite books and characters and learnt about some of the strong women in literature – like Agatha Christie, the best-selling female author of all time and Mary Shelley who invented the Sci-Fi genre.
We learnt that 46% of young people aged 16 – 25 don't read in their free time, which is something we want to change, especially when we consider the benefits of reading, such as strengthening your brain, increasing your ability to empathize, and allowing you time to relax.
Reading may also offer you time away from screens, but ebooks and audio books count too! (If you are worried about your screen time, be sure to have a look at mindyertime.scot).
There are loads of different types of books to choose from, so we want to encourage you to read whatever feels comfy for you, whether that's novels, comics, poetry, self-help, or any other type of book that brings you joy!
Over the next few weeks, in the build-up to SYP74 we'll be sharing loads of tips, resources and recommendations on our favourite books, how to get reading into your routine, and addressing the barriers to reading. Right now, you can take part in our Book Bingo, and have a go at reading a page, chapter, or entire books-worth of as many of the squares as you like! Be sure to post and to keep us updated!
You can follow and interact with all of this content at @CME_SYP on Twitter, Instagram and Tiktok! And if there's anything you want us to discuss, let us know!
Happy Reading!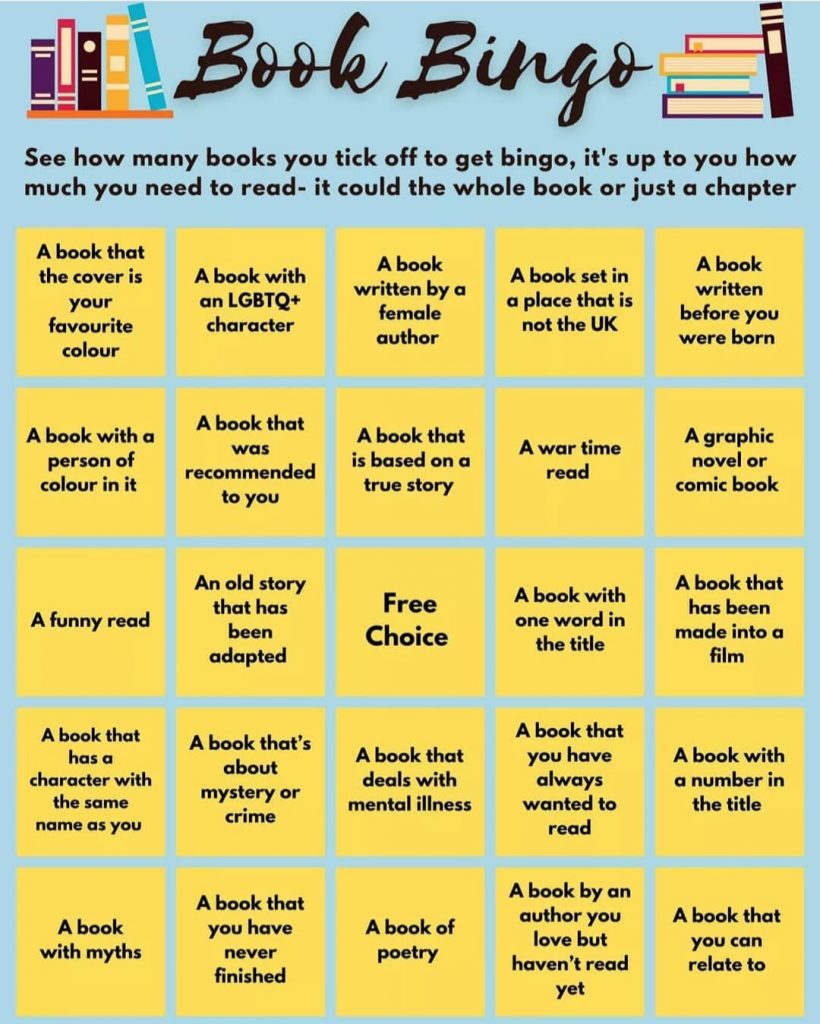 Sources:
https://readingagency.org.uk/about/impact/002-reading-facts-1/
https://www.healthline.com/health/benefits-of-reading-books#reduces-stress